A Casino party, (also known as a "Fun Casino", or a "Play for Fun Casino"), is probably the most exciting party theme there is.
Imagine being able to play Casino games such as Roulette, Blackjack, Craps, Baccarat, Money Wheel and Poker, without spending or losing any money.  Well, that's your Casino party in a nutshell!  Your "fortune" can increase or diminish depending on the outcome of a spin of the wheel, a throw of the dice, or a deal of the cards. It's all about luck and having lots of fun and laughs.
You can host your own Casino party by hiring Casino tables and Croupiers. As long as there is no real gambling, this is perfectly legal.
How a Casino Party Works
Guests  are either given Funny Money or chips so that they can play for free on the Casino tables. If they don't know how to play a game, the Croupiers will help them learn, make them feel comfortable, and give them advice along the way.
It's not essential, but at the end of your Casino party, you might want to give awards based on criteria such as: the most chips won overall; the most chips won in one bet; the most chips lost in one bet; best beginner's luck etc. If you make the categories up before the night and let your Casino party operator know, then the Croupiers can help you decide who wins each category.
Funny Money
Guests will either be given Funny Money (not real cash!) that they can use to "buy" chips on the gaming tables, or alternatively, they can just walk up to a table and ask for chips. You can do either, or both, depending on the Casino party company you use. OMG Gaming and Entertainment prefer to use Funny Money because it adds to the enjoyment for guests – who wouldn't like to experience holding a $5,000 note?!
It's even possible to have your own customised notes. Imagine having your guest of honour's face on a note, or your company logo! Customised Funny Money notes make great souvenirs for guests at the end of a party.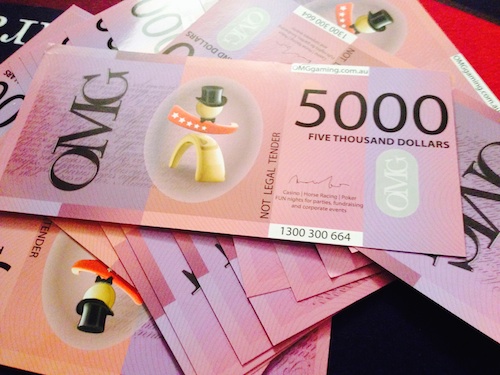 At an OMG Casino party, the guest cashes their Funny Money at a Casino table and is given the value of this money in chips.
Casino Chips
A Casino chip is a round clay, ceramic or plastic marker which has a dollar value.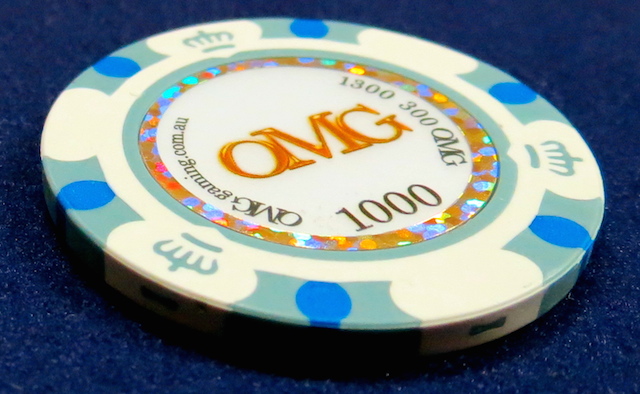 In a real Casino, players use chips to bet on the table games. When they have finished playing then they cash their chips back in for real cash.
At a Casino party, guests get the real Casino experience of using chips to place bets. The chips can only be freely given, or "bought" with Funny Money. They can't be bought for real cash, nor can they be traded for cash at the end of the night. They are just used as props to give an authentic Casino experience, and, of course, for bragging about who has won the most by the end of the party.
For the best Casino party…
For the best Casino party, hire professional Croupiers (Casino dealers) who can entertain your guests and give them the most authentic experience possible.
The right Croupiers don't just know the rules of each game, they talk when they deal, tell jokes, and gently tease or taunt the players to add to the fun. Great Croupiers also demonstrate correct Casino procedures when dealing.  They know how to shuffle cards, how to heel bets, correct card placement, and can calculate payouts quickly and accurately. Anyone can stand behind a Casino table and deal cards or spin a Roulette Wheel, but only professional experienced Croupiers will deal the games just the way you'd expect to see them dealt in a real Casino. Authenticity is what will make your Casino party a real crowd pleaser.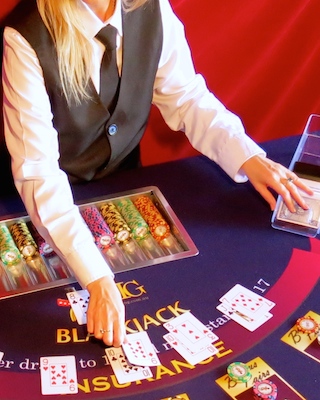 The best Casino party operators use full size tables and equipment that give a real Casino look and feel. They have attractive layouts, padded armrests, and high quality accessories. The most impressive accessory needed for a Casino party is a Roulette Wheel. It should be clean, shiny, free of scratches or chip marks, and should be 32″ in diameter.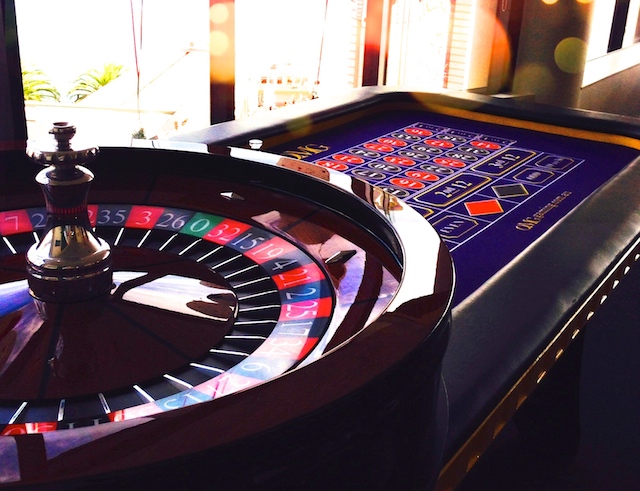 When booking your Casino party, make sure that the Croupiers and equipment you hire are the best available for your event. OMG Gaming and Entertainment is owned and managed by experienced Casino Croupiers who have worked in the Casino industry for over 17 years. Their Casino party equipment is all full-sized, custom designed and perfect for recreating the atmosphere of a real live Casino. OMG provides Casino parties in Sydney, Wollongong, Newcastle, Central Coast, Perth, Brisbane, Gold Coast and Sunshine Coast, Australia.
Next page: Theme ideas for your Casino party